IBEROFEST IN CENTRO PICASSO 02.03-31.03.2018
IBEROFEST IN CENTRO PICASSO
02.03-31.03 Centro Picasso (Pikk jalg 3- 15, Tallinn)
For all events and lessons please register via phone: 53612414, email: tallinn@centropicasso.com or on Facebook.
FREE TRIAL SPANISH LANGUAGE CLASSES (1h each)
S 3.03 11:00h S 3.03 12:30h S 11.03 11:00h S 11.03 12:30
S 17.03 12:00h S 17.03 18:00h S 24.03 12:00h
Free Spanish language course in Centro Picasso
All participants in our events during Iberofest will participate in a lottery. Main prize is free Spanish language course in Centro Picasso school, usual price for which is 250 EUR and also 10 "Picasso friend´s cards", that give discounts in various places in Tallinn.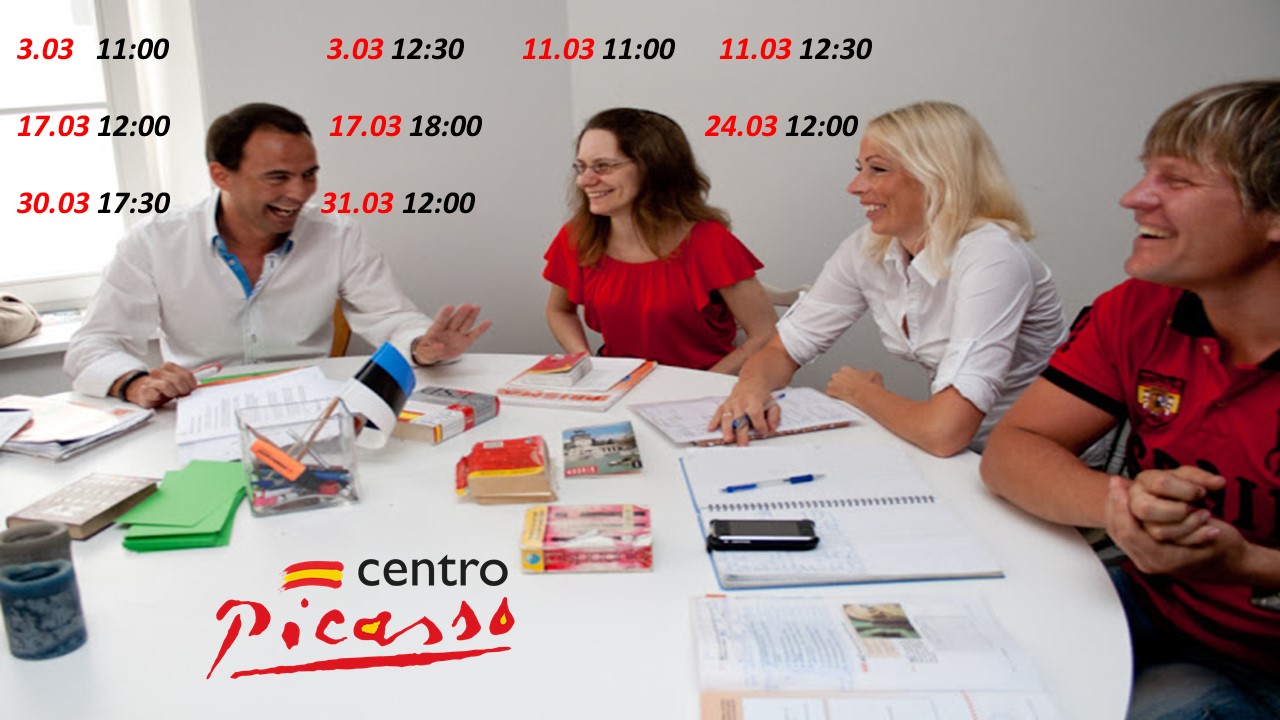 F 2.03 19:30 Centro Picasso
TANGO DE MARET
Milongas and Argentine surprises
Registration is mandatory!
For free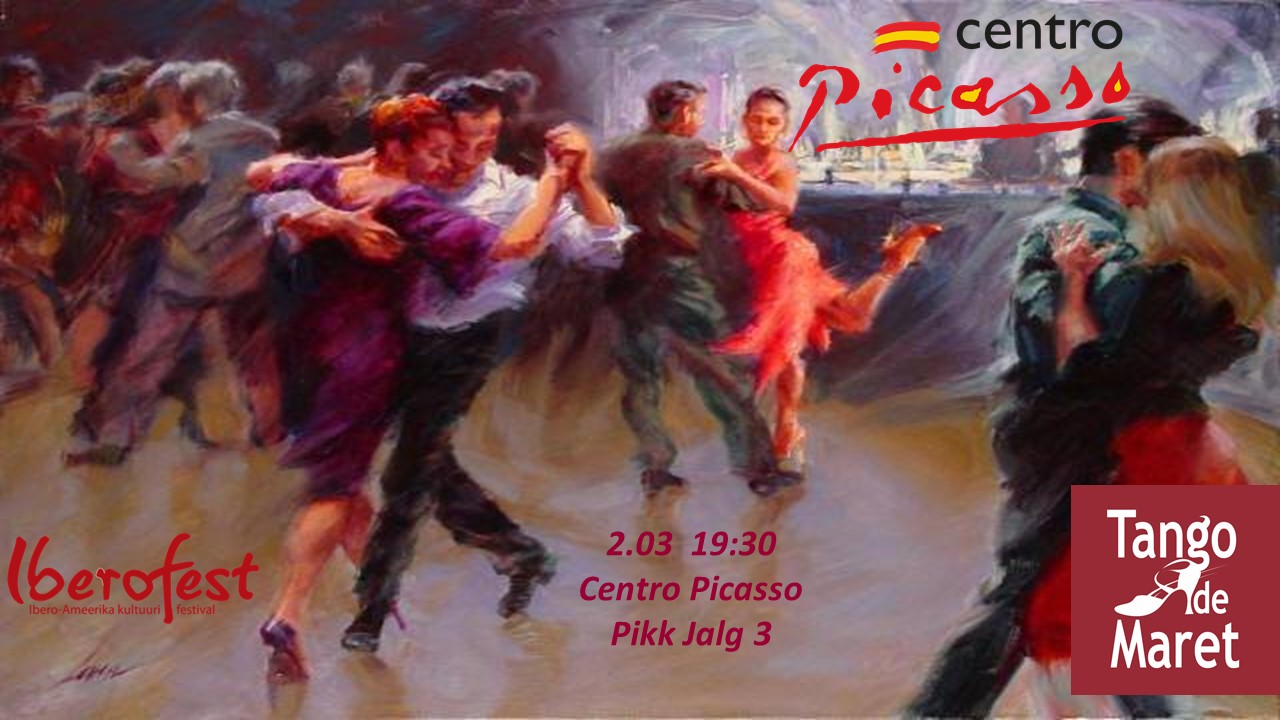 S 3.03 16:30 a 18:30 Centro Picasso
CHURROS
Enjoy one of the most famous sweets in Spain
Price € 7 (includes all churros you can eat and coffee or tea)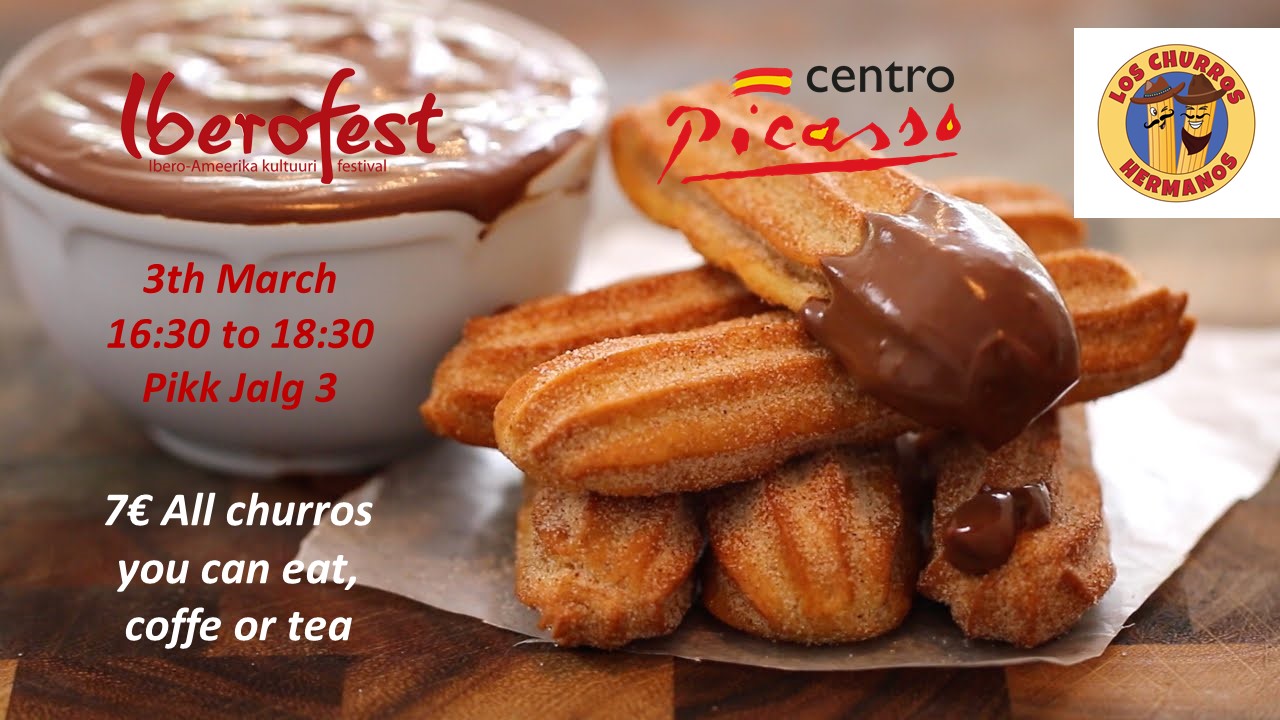 S 4.03 12:00 a 13:00 Centro Picasso
SPANISH FOR CHILDREN
Children between 6 and 12 years old, one hour learning a language, playing and having fun
For free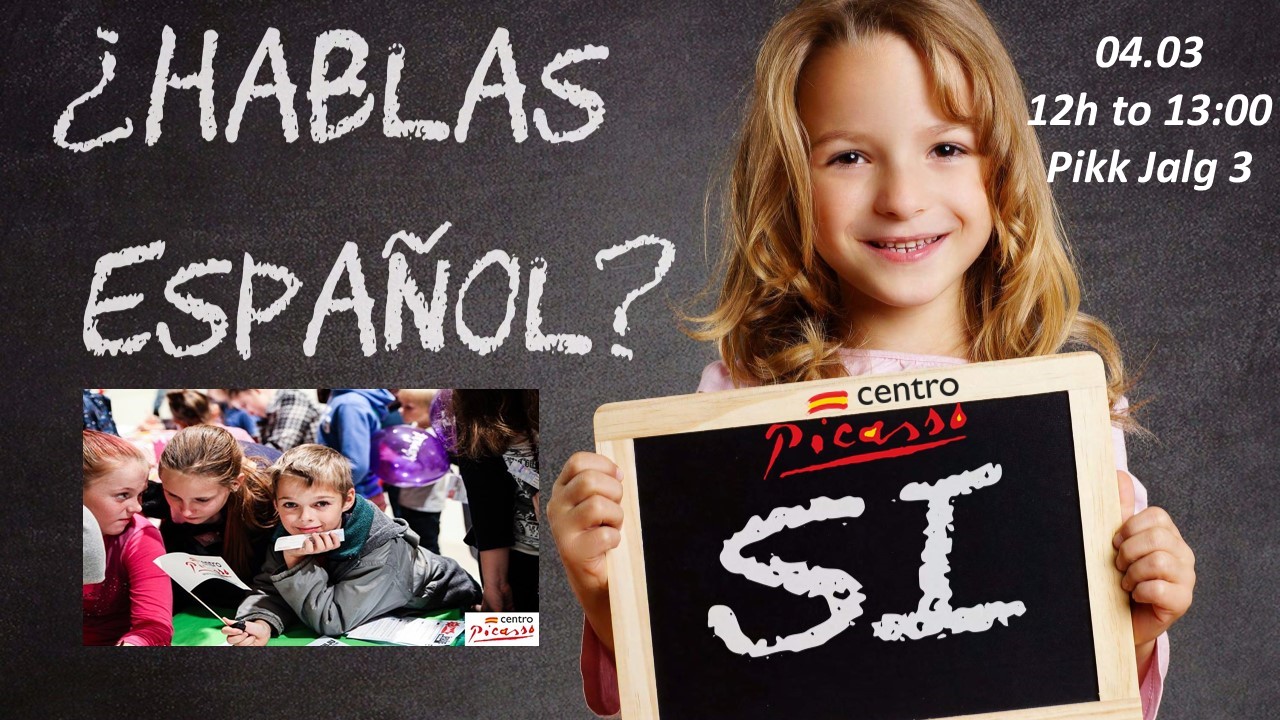 S 10.03 16:00 Centro Picasso
PRESENTATION OF SALAMANCA, TOWN OF SPANISH LANGUAGE
A tour of Salamanca and its provinces, this is one of the most beautiful regions of Spain and this year our summer Spanish courses will also take place there. (1,5 h)
For free
F 16.03 19:00 Centro Picasso
TANGO DE MARET
Or an Argentinean film or a concert of folk music of Latin America
For free
S 17.03 19:30 Casa Alta (Lühike Jalg, 9)
PAELLA AND SANGRIA PARTY
The most famous dish in our gastronomy, Spanish chefs will make you fall in love with their paella. Also, we will prepare house sangría. You just can´t miss it!
Price 15€ (includes a plate of paella and one glass of wine)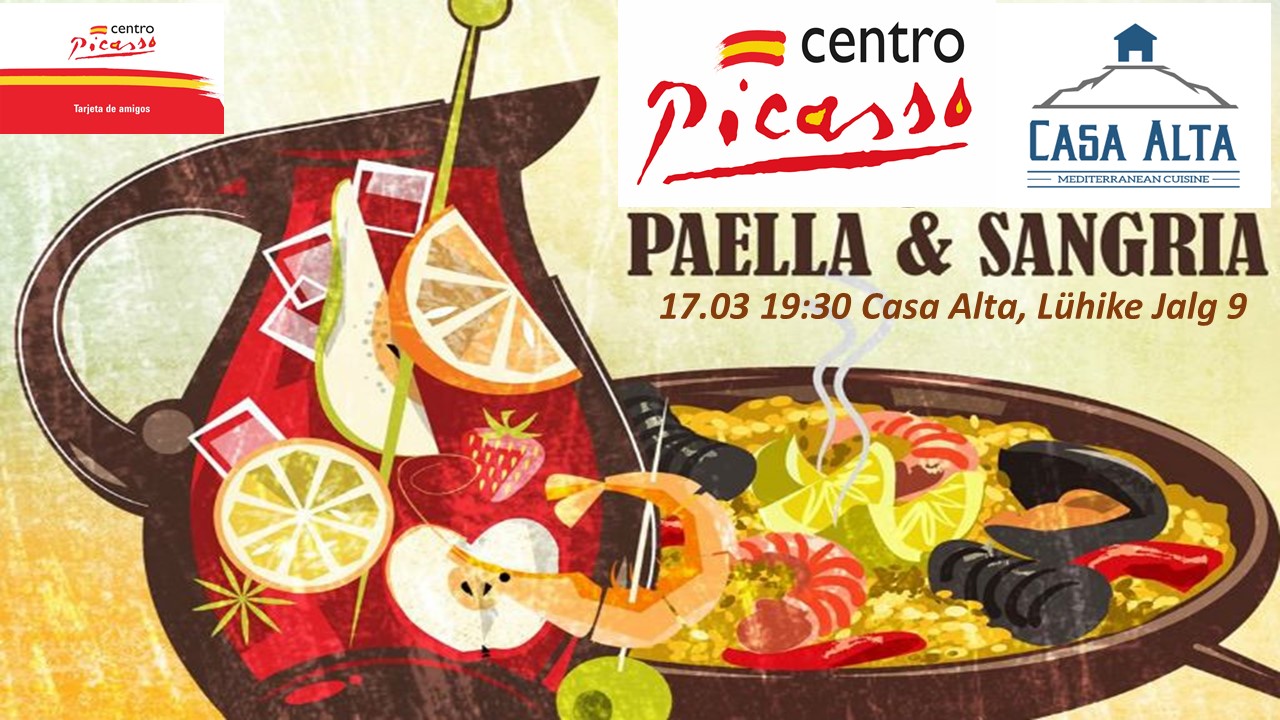 F 23.03 19:00 Centro Picasso
TANGO DE MARET
Talk of the ambassador of Nicaragua, Ricardo Alvarado "The historical legacy of
Dario and Sandino"
In Spanish
For free
S 24.03 13:30 Pan y Vino (Lai 35)
COCINA PERUANA, CHORITOS A LA MARINERA
Come and try the authentic Peruvian cuisine at Tony's hand. Mussels, garlic, onion, chili, parsley and white wine.
Price € 12 (includes a glass of wine)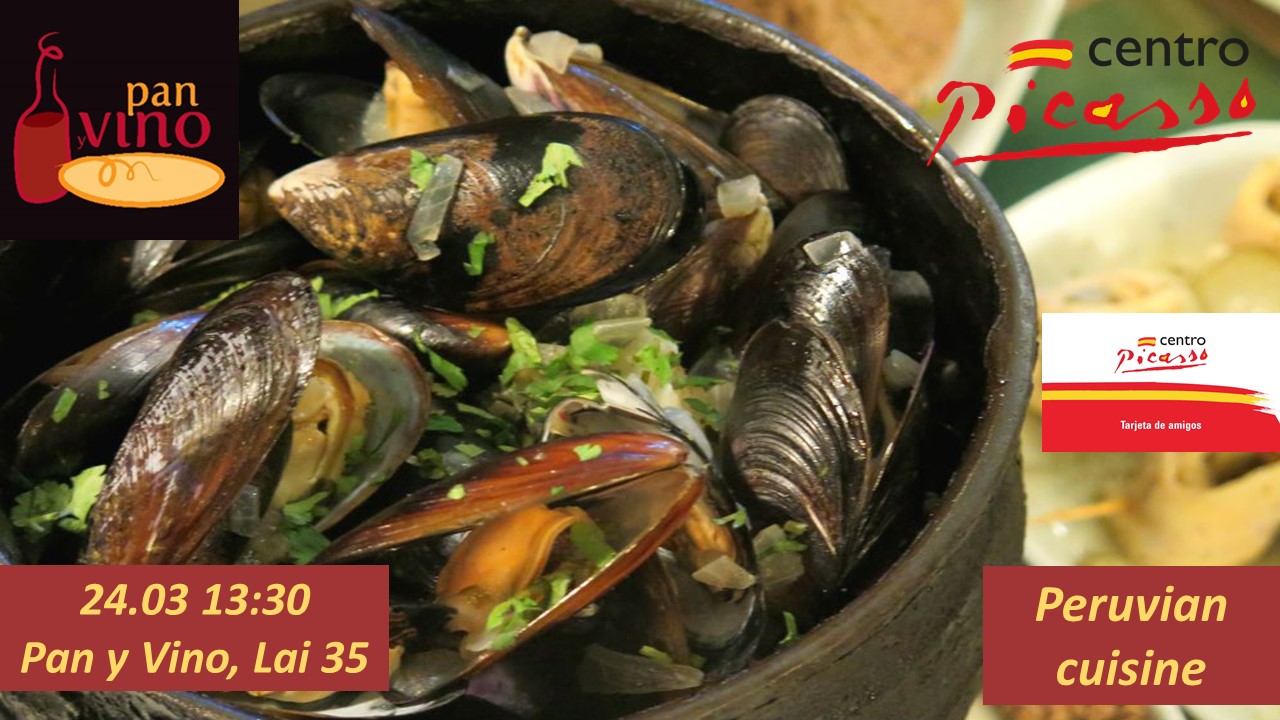 F 30.03 19:00 "Q Argentina Grill", Kopli tn. 2, Kalamaja
Traditional Argentine barbecue
1.Meat menu with chimichurri, salads and grilled vegetables.
2. Traditional dessert – egg custard or churros bathed in sweet milk sauce.
Price – 18 euros per person. Discount for children between 7-12 years 50%, children under 7 years free.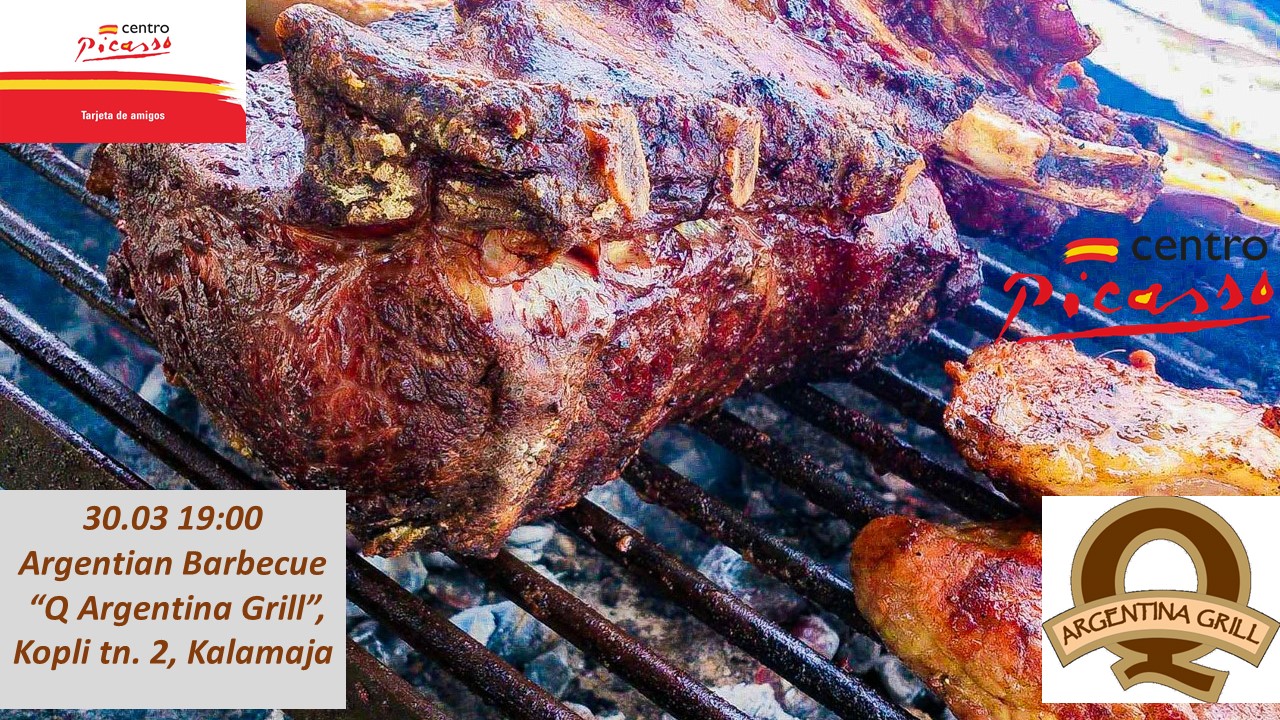 PRESENTATION OF BARCELONA
One of the main tourist destinations in Spain and lately very popular among Estonians
For free